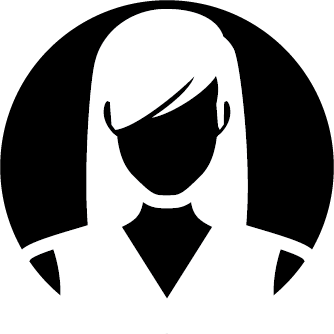 "
When I walk into Caress, I instantly feel welcomed and valued as a customer…"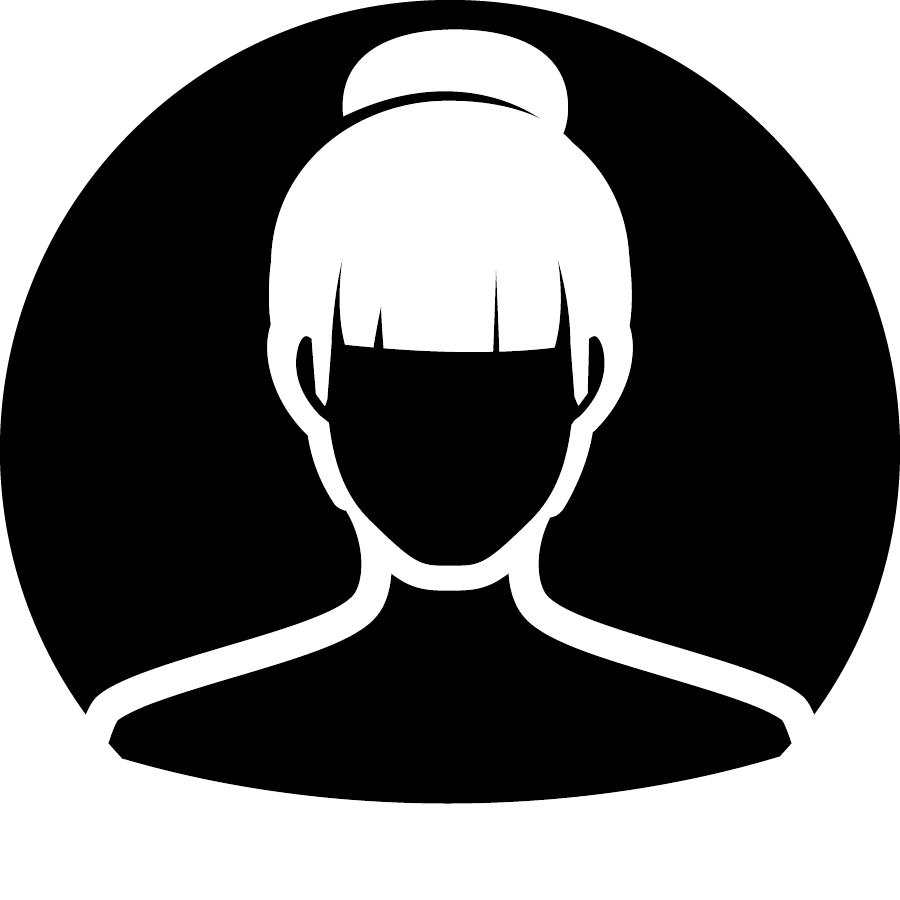 "
I would recommend that potential clients do their research, look around, and come running to Caress
!"

"Being a man I was unsure of how awkward I would feel walking into an electrolysis clinic…I had nothing to worry about."
THE HIGHEST STANDARDS. THE HAPPIEST CLIENTS.

Christopher says…
"Being a man I was unsure of how awkward I would feel walking into an electrolysis clinic but as it turns out I had nothing to worry about. 
On my first visit Kathryn gave me a detailed explanation of what's involved and how electrolysis works. She offered to treat a small area so I could experience what the discomfort level would be. I found it very acceptable but more importantly found her discretion and non-judgmental manner to be a real stress reliever. I can't imagine how the experience could be any more relaxing and professional. Her years of experience inspire confidence that you're in good hands.
The environment at Caress is spotless and inviting. The equipment used is state of the art and clearly a lot of care has been put into making the experience relaxing. The staff is all friendly and professional.
If I had found Caress and Kathryn in particular I would have been a customer many years sooner and would recommend Caress to anyone without hesitation."
A

MICHELLE says…
"
As a first time user of electrolysis services and as a health care professional, I did a fair bit of research before deciding on Caress. Most importantly, the depth, clarity and presentation of the electrolysis process, are up front on the webpage and as explained by the providers. The trial treatment is a fabulous opportunity to experience the process prior to making such an important commitment. The attention to sterile technique builds enormous confidence. Finally, the ambience is gentle and soothing, as are the technicians. I would recommend that potential clients do their research, look around, and come running to Caress!
"


MAGGIE  says…
"Discovering Caress Electrolysis has been a wonderful delight. I had given up on electrolysis several years ago, finding it very painful and technicians not very knowledgeable or sensitive. I was fed up with home hair removal products that were messy and burned my skin.
At my initial visit, Kathryn took the time to explain to me exactly how electrolysis works, complete with diagrams and realistic timelines for results. I was so impressed by her professionalism and communication skills.
But I am extremely impressed with the comfort of the process in Kathryn's hands. I never thought that I would one day 'enjoy' the experience, but I truly do. The soothing atmosphere of her salon, wonderful staff and scheduling efficiency have made me a committed customer.
When I walk into Caress, I instantly feel a welcomed and valued as a customer.
The results, of course, speak for themselves. They have been dramatic."

ALLISON says…
"I've always wanted to try electrolysis but was afraid that the procedure would be painful. A friend of mine, who has dealt with Kathryn in the past, presented me with a Caress gift certificate. After some hesitation, I decided to make the plunge and try it out. I made an appointment with Kathryn in April and have been going since then. My first impression with the "salon" was the cleanliness of the facility and the relaxing atmosphere. When Kathryn introduced herself and explained electrolysis to me, I could tell that I was dealing with a professional who obviously knew what she was talking about and was passionate about her profession. I am now trying to convince my mother into trying electrolysis."
A

FELICIA says…
"I have waxed $$, I have lasered $$$, and finally I have had electrolysis with Caress. Kathryn was true to her word; it is the ONLY permanent hair removal method. Not to mention much less pain & less cost than waxing or laser! With her magic microscope she is able to get at hair that the other methods missed. Caress has saved me $, pain and time. I noticed the difference in the 1st month alone, approximately 6 months later my visits were fewer as the hair was fewer, finer and less apparent. I'd like to say that I am a customer for life, however at this rate within another year I'll be hair free, feel better about myself, and have more spending $ for myself. It has truly turned out to be my best 40th birthday gift to myself, a gift that keeps on giving."
A

IRENE says…
"My biggest mistake was taking forever to finally schedule an appointment. I used to bleach, tweeze and put heavy makeup to cover unwanted facial hair. People at Caress are very professional, knowledgeable and go out of their way to make sure you are comfortable during treatments. The office has advanced equipment which makes the process very comfortable, even for sensitive skin. I would recommend Caress to anybody who is looking for permanent hair removal!"

SUE says…
"Caress Electrolysis is a warm and inviting experience. The professional demeanour of all the staff that work there is quite refreshing and much appreciated. The decision to book an appointment was made after my mother raved about her experience at Caress. I always believe electrolysis was painful and expensive. I was wrong on both counts. For me it was the best decision and investment ever made. I am always telling friends the great experience I have had at Caress and encourage them to at least book a consultation and see for themselves. No more waxing or tweezers. Who would have thought!" "Thanks Caress!"
A

CRYSTAL says…
"I have to admit that I was quite nervous about my first electrolysis appointment at Caress. With no previous electrolysis experience, I wasn't sure what to expect. I was tired of plucking and waxing, so I had tried laser hair removal last summer but found it too painful to continue. Would I have the same experience with electrolysis, I wondered?
Upon walking into Caress electrolysis I immediately felt a bit calmer. The atmosphere was relaxing and the staff was very professional and accommodating. Kathryn spent time explaining electrolysis and what I could expect, she answered all my questions. I was also pleasantly surprised by their high standards for sterilization and disinfection.
I am happy to say that after several treatments I have found electrolysis much easier and more comfortable than laser hair removal. I have experienced great results so far and can only imagine what further treatments will do!"

ALEXIS says…
"After a decade of shaving and waxing I loved the idea of something permanent. When I first contacted Caress I realized immediately that I was dealing with someone who believed in what she was doing and wasn't just 'working'. Being someone who gets nervous around doctor and dentist offices, I wasn't sure if I would be a good candidate for electrolysis. Kathryn took the time to answer every single one of my many questions and made me feel comfortable and confident in making the choice to go ahead and try a 'sample' session. I was pleasantly surprised. Not only did it NOT hurt, but Kathryn patiently explained what was happening the whole time so I never felt anxious. Everyone I have dealt with at Caress has been professional, courteous and made me feel comfortable. I will continue to be a client until the time when it will no longer be necessary!"
A

DENISE says…
"I just wanted to share my experience at Caress for anyone thinking that they are in a hopeless situation.
About two years ago after much deliberation, I walked into Caress and met with Kathryn. I admit that at the time I wasn't very hopeful but remained very desperate. I listened to Kathryn as she explained the process of electrolysis and thought that it sounded very positive. She assured me that it would take a while but that it would result in permanent hair removal and that the visits would diminish with time. However, I had already been to 2 different clinics in Ottawa for laser treatments and those had started off in much the same way. Promises of permanent hair removal after 4 or 5 laser treatments only to have all the hair re-grow in about 8 to 9 months. So thousands of dollars later and still very much in need of hair removal I decided to try out my luck with Kathryn.
In the first few months, my visits were more frequent as the treatments reduced the cycle of the new growth coming in. With time, my visits became further spaced apart and less than 2 years later I now visit the clinic only every few months for a few minutes each time. The hair on my face is permanently gone and has not returned. After having tried different methods of hair removal only to have been disappointed time and time again I would not hesitate to recommend Caress to anyone no matter how desperate they may feel about their situation. I am convinced that this is the only permanent means of hair removal and that the Staff at Caress is capable of helping anyone."
A

ELIZABETH says…
"My name is Elizabeth and I am 15 years old. I have been going to Caress for a while now and frankly I would never go anywhere else. My first time there was just to check electrolysis out and I was treated very kindly. Kathryn took me (and my mother) into the room and explained how and why electrolysis worked and gave me a quick demonstration. It worked really well and I've been going there ever since. Everyone who works there is always very nice and polite to me. They try to make me as comfortable as possible. Sometimes while I'm there I practically fall asleep. It's such a warm atmosphere that makes me sad that I'm almost done going there. Maybe when I am done I'll stop by every once in a while just to say hi."
W
SUCCESSFUL SKIN ANOMALY TREATMENT = HAPPY CARESS CLIENTS!

DANIEL says…
"For years I have had a few skin tags on my face and neck in the "shaving" area. Occasionally while shaving I would nick these skin tags that caused bleeding which required several minutes to get under control. I was amazed at how quick and painless the procedure for removing the skin tags was. I had a cherry angioma on my eyelid treated with no discomfort whatsoever. I also had a couple of cherry angiomas on my arm and asked for them to be removed as I was interested in actually seeing how the method was carried out.
I would highly recommend this simple procedure to anyone who has unsightly or troublesome skin tags or cherry angiomas."
A

PEGGY says…
"I loved the treatment. It felt like a typical electrolysis treatment but less intense. There were a few miliums that were treated and within a day the area had healed over and it looked great. No more lumpy milia.
I am very impressed with the results. I really liked the end result."
A

JOCELYN says…
"I am very pleased with the skin tag removal on my neck. I had quite a few and the ones that were treated have all disappeared and have not grown back to this date.
The technicians were all professional and friendly which is the service I always receive at Caress."
A

MICHELE says…
"The pigmented skin anomaly procedure was more or less painless. The one by my nose is completely gone while the other on my face has faded."
A

KIM says…
"Overall there was minimal discomfort with these procedures.
The healing time is taking a little longer than I expected particularly for work done on my face.  The three anomalies, one cherry anginoma and the two keratosis are covered by my bangs, so not an issue for me but something good to know if I was to have other more visible areas done.
I am hopeful once I am healed there will be no recurrence of the anomalies on my forehead.  As I mentioned to Kathryn, I had a keratosis treated by a Dermatologist and the anomaly returned, so I am anxious to see if this will be a permanent result using thermo coagulation.
My cherry anginoma has almost completely disappeared after two treatments and I am thrilled about this.  Both of the  keratosis I had treated on my forehead are still healing but presently just a pale pink mark.  This too is looking very good.   The skin tag removal treatment was highly effective.
The skin tag on my right eye is completely gone – beautiful.  These are exciting new services that you are offering and I look forward to having work on my visible capillaries and other anomalies."
A

KATHY says…
"I found some of the skin procedures such as the removing of the skin tags slight electric sensation but generally not bad and the healing for that was good. The cherry angiomas seemed to hurt a bit more while being done, however, they healed up well and now look either much smaller or have disappeared completely. It took about 7 -10 days. All in all nothing so painful that I wouldn't consider doing it again."
A
Wait No Longer. Get Started Today.